24 HOUR SHIPPING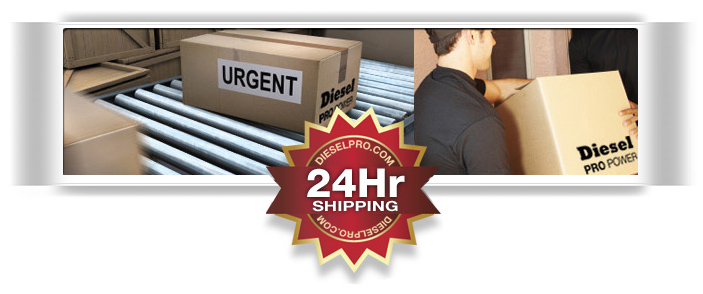 With the largest inventory of fast moving parts in the industry, Diesel Pro Power is able to ship your order within 24 hours of payment confirmation.  All of us at Diesel Pro know the importance of shipping on time.   In 2011 alone, we shipped to over 1,400 new customers worldwide on-time. 
 
During the last 12 months our site was visited by people from 209 countries.  Orders come from any corner of the world and we ship within 24 hours.  Please click here to see why we know on-time shipping is important.
 
Please note, delivery is not the same as shipping.  Delivery depends on the shipping method and the service type our customers select. (i.e air, truck or even ocean for method and  priority or non-priority for service type).  Once method and service and service are selected, Diesel Pro takes care of the rest and all orders ship on-time.
 
Our order checkout system is fully automated and will request all the relevant information to ship your order within 24hrs.  If you have any questions or need assistance at any step of the way, please call or email us.  We will gladly assist you.  If you need to reach us after hours, please click here to request help.  We will respond you quickly.