Cummins Corporation is recognized globally as an industry leader in the design and manufacture of engines, filtration systems and power generation products. Investing in and using their parts is a sound decision. Some of their most popular lines include 4BT Cummins, Cummins ISX and N14 Cummins.
Almost as important, though, is where you make that purchase. Let's look at five reasons why you should always order Cummins parts online at Diesel Pro Power.
Who Is Diesel Pro Power?
Diesel Pro Power is an American company based in Miami, Florida. That said, we ship to far-flung locales around the world every day.
We differentiate ourselves from the competition by stocking an extremely wide selection of products, providing excellent customer service, offering quick and competent shipping to avoid any damages, and exercising a flexible return policy to give customers peace of mind.
1. Wide Selection of In-Stock Cummins Parts
The first reason to make your Cummins parts purchase with us is that we carry a vast selection of Cummins products, including fuel pumps, gaskets, injectors, oil filters, piston kits, turbochargers and more. Whatever you're looking for, the chances are good that we carry it and can get it to you quickly.
Some of the Cummins Corporation products that we carry include:
Series, including 4BT Cummins, 6BT Cummins and Cummins ISB
X Series, including Cummins ISX
N14 Cummins (N Series)
Cummins filters for a range of series
Much, much more
2. Easy to Use and Learn
Our site is designed for non-experts, both in our products and in online ordering. We include multiple photos and full product descriptions for everything we sell.
For example, if you're interested in purchasing Cummins N14 parts, you can view the products we stock, organized by sea or freshwater parts, sensors, industrial cables, paints and sealants, or any number of other categories. You can also easily search for just parts that are compatible with Cummins N14.
The site itself is designed intuitively so that you can focus on what matters most — finding the right Cummins parts for your needs. We also provide how-to guides on key processes, such as finding the right parts for you and returning parts that did not work out.
3. Great Prices
Compared to our competitors, we offer reasonable, low prices on all Cummins parts. Feel free to shop around and take a look to see for yourself. You never have to worry about price gouging or being cheated with Diesel Pro Power. What's more, we'll never try to sell you something you don't need.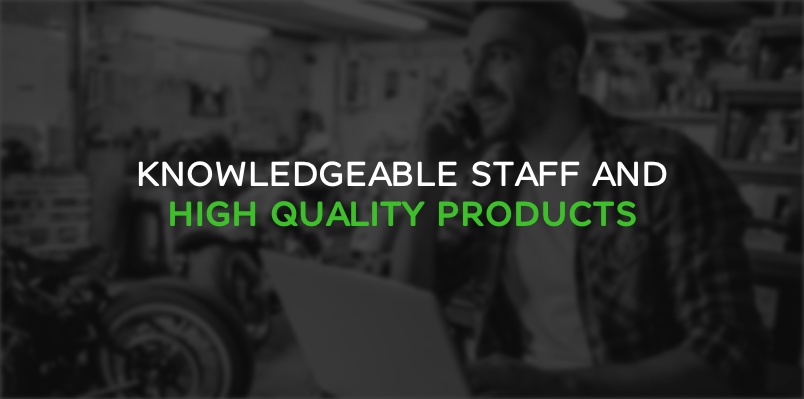 4. Knowledgeable Staff and High-Quality Products
Our staff is ready and waiting to assist you in finding the right products for your needs. They can explain the difference between 4BT Cummins Turbo and 4BT Cummins Performance parts or describe any of the specifications of the K Series and more.
Our staff is standing by to answer any questions you may have through whatever platform is most convenient for you: email, phone call, or even texting through WhatsApp.
All of the products that we sell are also warrantied through the manufacturer and meet or exceed OEM specifications. We have confidence and pride in everything we sell.
5. Fast and Efficient Shipping
One of our customers' favorite things about buying from us is our fast and flexible shipping options. We can ship to almost anywhere in the world, 24 hours a day, 365 days a year. Wherever you are, chances are that we have shipped sensitive and fragile Cummins parts somewhere nearby.
We also extend our guarantees through the shipping process; if there are any unexpected delays or damage, we will take care of it and make it right.
6. Excellent Customer Service
Our commitment to our customers doesn't stop when we receive payment or even when your Cummins parts are shipped to you. We offer some of the best customer services in the industry and can answer any and all questions you may have, whether they be basic or more involved, expert-level questions on Cummins parts.
We are also consistently highly rated for our return policies and practices. We make it easy so that you can buy with confidence.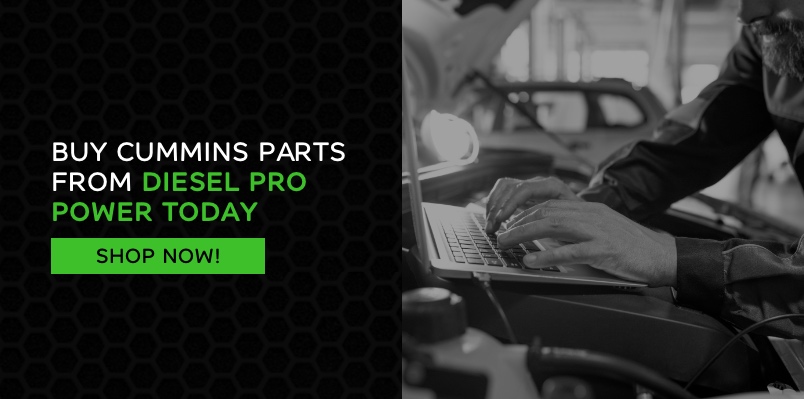 Check Out Our Customer Reviews & Buy Cummins Parts from Diesel Pro Power Today
We are so confident that we are the best supplier for Cummins parts that we publish all of our customer reviews right on our website. We proudly maintain 4.9 out of 5 stars with over 300 reviews to date.
Common comments include praises for our fast and well-packaged shipping, our ability to readily answer any questions readily, and the hassle-free way that we handle returns and exchanges. Order the Cummins parts you need for your operation today and see the difference for yourself!