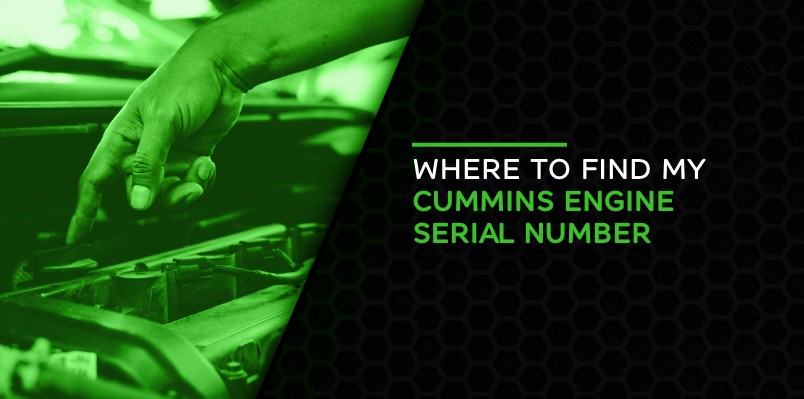 For over 100 years, Cummins engines have been powering machines around the world. Built on a reputation for durability and reliability, Cummins has a global reach that stretches over more than 190 countries and territories. Additionally, they produce engines of various sizes and power outputs for use in various industries and applications. This makes knowing your engine number an additional factor when it comes to ordering Cummins engine parts.
A key factor will be determining the correct parts you need for repair and replacement. In order to do so, you will need to know your Cummins engine serial number. The experts at Diesel Pro Power are here to help. Read our guide for the Cummins engine serial number breakdown or get in touch with a knowledgeable member of our team for further assistance.
Cummins Engine Serial Number Locations
The easiest way to find your Cummins engine serial number is by consulting your owner's manual. If you don't have the original manual, have no fear. Cummins makes it relatively easy for you to find the data you require.
The good news is you can identify your Cummins engine serial number location and other vital information such as RPM rating, horsepower and a Critical Parts List (Cummins CPL lookup) by checking the data plate. However, finding the Cummins engine data plate can be difficult because they are frequently located in different positions depending on the model and year.
Where Is The Engine Serial Number (ESN)?
The location of your ESN is dependent on your Cummins engine number. The following is our list of the common Cummins serial number locations for most makes and models to save time and ensure that you have the correct information when ordering parts.
Cummins ISB
The engine's serial number location is found on the rocker cover and in some cases printed on the side of the gear housing.
Cummins ISM
Engine serial numbers are found on the rocker housing located on the fuel pump side.
Cummins ISX
Conveniently located on top of the rocker level cover.
Cummins ISC and ISL
The location of these engines' data plates is on the top side of the gear housing.
Cummins 6CTA
Engine serial numbers are listed on both a long metal tag fixed to the front gear housing and also stamped on the left side of the block above the oil cooler housing.
Cummins 4BT 3.9/6BT 5.9
The 4BT Cummins engine serial numbers are also listed on the metal tag fixed to the front gear housing as well as the back left side near the oil cooler housing.
Cummins QSK45 and QSK60
The data plate is visible on the front gear cover on the left side and sometimes on the rear of the block.
Ordering Cummins Engine Parts by Serial Number
At Diesel Pro Power, we're proud to provide all of the engine parts and supplies you're looking for in one convenient place. Whether you have a Cummins 4BT Crate Engine or a Cummins KTA, we offer an easy-to-use website where you'll be able to find all the parts you need. At Diesel Pro Power, we guarantee:
Competitive prices on high-quality products
24-hour worldwide shipping
100% quality guarantee
Excellent customer service and support
Contact us online or call us at 888-433-4735 in the U.S. and 305-545-5588 internationally for further help finding your Cummins engine serial number or assistance placing your order.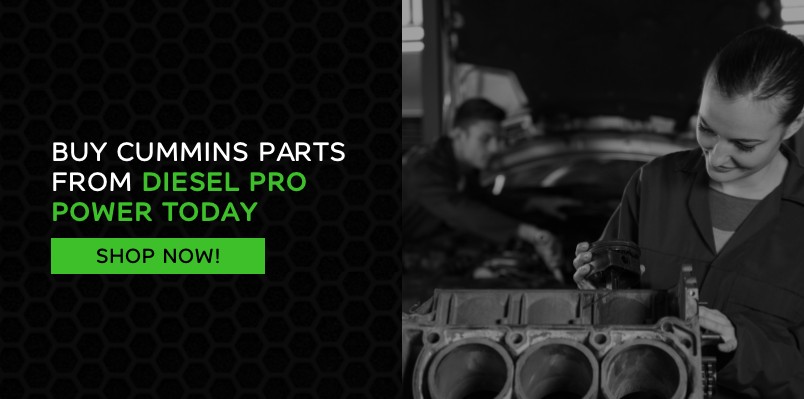 Articles Related To Your Cummins Engine Serial Number