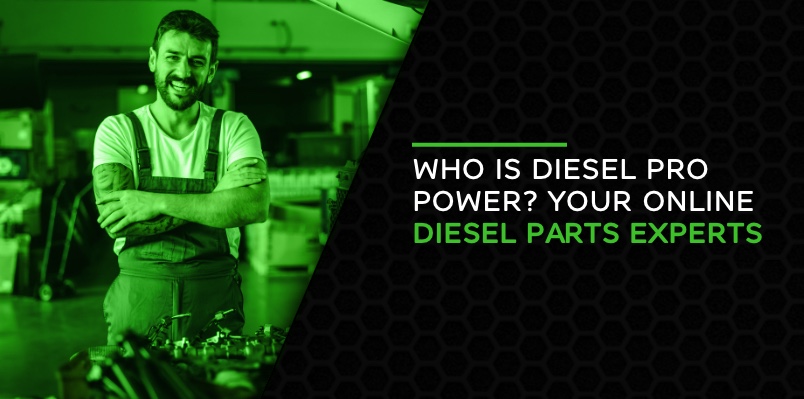 Diesel Pro Power is an online vendor specializing in diesel parts from leading manufacturers such as Cummins and Detroit Diesel. With a vast inventory of Detroit Diesel parts, twin disc parts, marine pumps, and more, you're sure to find exactly what you need at Diesel Pro Power. We sell only the best — that's why, in addition to Detroit Diesel brands, you'll find Cummins engine parts and many other high-quality brands. We offer 24-hour worldwide shipping where available to get you moving again as fast as possible. Whether you need parts for a yacht or a diesel-powered delivery truck, there's only one place to shop — Diesel Pro Power.
Cummins
Diesel Engine Parts
When You Need Them
What good does it do to order critical Cummins engine parts if you have to wait a week or two to get them? At Diesel Pro Power, we know how valuable your time is, so we get you the right parts right away. With 24-hour worldwide shipping, you'll never have to put your business or private plans on hold. Whether you need Cummins marine diesel parts to get your commercial trawling vessel out of dry-dock, or you're planning a yacht party, you've come to the right place. We carry Cummins diesel engine parts for models ranging from the 855s to the B, C, L, M, N, X & K Series.
We carry diesel parts for some of the most popular Cummins models:
NH855: The NH855 was made to withstand marine environments.

A durable and reliable engine for commercial and recreational use.
NT855: The NT855 handles higher injection pressures.

This is a great engine for fuel efficiency and low oil consumption.
Spur gears help to reduce noise and thrust loads.
4B3.9: For fast response and reliable power, the 4B3.9 delivers a punch.

With a rugged 4-cycle 4B3.9, you'll get low emissions and a choice of alternators.
4BT Cummins 3.9: Essentially the 5.9L 12v engine with two fewer cylinders, this engine is popular in delivery, construction and agricultural vehicles.

If you're swapping out or repairing an engine, the 4BT Cummins is a go-to every time!
We carry everything for the 4BT — from overhaul kits to injectors to the exhaust.
X Series Cummins ISX Model: Originally called the Signature and sporting a revolutionary fuel system, the ISX is the flagship Cummins diesel engine.
N SeriesCummins N14: The N14 was replaced in 2000 by the Cummins ISX.

Reviewers said the N14 was perhaps the best Cummins diesel engine ever produced. It was so reliable, it entered their "1,000,000 mile club."
Diesel Pro Power has all the Cummins N14 parts you could ever want, including cylinder heads and manuals & tools.
Largest Inventory of
Detroit Diesel Parts
When you carry the best diesel parts in the business, you have to carry Detroit Diesel engine parts for an impressive array of models, such as:
8.2 L Engines: The 8.2 L stands alone
Detroit Diesel Parts
: Overhaul Kits, Freshwater & Seawater Pumps
When you need Detroit Diesel parts, Diesel Pro Power has you covered. With overhaul kits and pumps for freshwater and seawater, you'll never need to look elsewhere. Here are just a few examples:
Overhaul Kits:

Whether you have 53, 71, 92 or 149 engines (Turbo or Non-Turbo from the 4-53 thru the 16V149 models), you can trust the engine overhaul kits from Diesel Pro Power. Pick your engine and select the overhaul kit to match.
Freshwater Pumps:

With so many Detroit Diesel models to choose from for

marine pumps

, you'd think nobody could carry them all. But Diesel Pro Power has the marine accessories you need for Detroit Diesel.
Seawater Pumps: Detroit Diesel parts wouldn't be complete without a great selection of seawater pumps. No matter the water, you're sure to get the best marine parts right here.
Choose Diesel Pro Power — Your
Diesel Specialists
With 24-hour worldwide shipping of the finest brands money can buy, it's no wonder our customers continue to give us rave reviews. Our customer care team are the real diesel specialists, and they're second-to-none when you need the best. Seawater vessels, freshwater PWCs, on-land diesel-powered trucks and construction-grade equipment rely on mechanics — who depend on us. It's up to us to get the correct diesel parts in the mechanics' hands ASAP. And we deliver — every time! Reach out to us to discover how Diesel Pro Power can deliver for you.
Diesel Engine Parts and Tips — Related Articles